Feature photo: Theo Wargo/Getty Images
"AAAAAAAAHH!" *CRASH*

-Eric Andre
The Eric Andre Show and Impractical Jokers are arguably the best hidden-camera comedy shows of all time, and as luck would have it, they BOTH released their own feature-length movie recently.
The circumstances surrounding both releases are so similar, you'd think it was planned.
Both movies:
Follow the usual hidden-camera format
Have the exact same plotline: a Borat-esque USA road trip, packed with crazy pranks every step of the way
Had their theater releases ruined by COVID (Bad Trip was even set to headline at SXSW before being cancelled)
It's a big bummer that two of my favorite comedy shows got their big screen debuts screwed over, so I thought I'd do my part in giving them some marketing love!
Here's my review and comparison: Eric Andre's "Bad Trip" vs. "Impractical Jokers The Movie."
Impractical Jokers The Movie
Pros:
Did a great job pinpointing each other's weaknesses: (hiding a tiger in Sal's room, strapping Murr to the top of a plane, etc.)
Used their extra budget to add hilarious additions to some of the show's best running jokes (Sal meeting Jaden Smith and getting a second tattoo was hilarious)
Cons:
Too many inside jokes that only long-time Impractical Jokers fans will understand
Too much time on the acting scenes
The flow of the movie was discombobulated. It felt rushed
Bad Trip
Pros:
Fully seperate from the show — doesn't require you to be an Eric Andre fan to enjoy
Pushed the envelope even by Eric Andre standards. It's not easy to make Borat look tame…but this movie made as strong of a case as any
The big risks they took paid off with huge laughs
I loved the end credits compilation of telling people that they were being filmed. Neither show has ever done this as far as I know, and it felt much-needed after how far they went with some of those poor people!
Cons:
Went too far at times, specifically with the runaway convict character. The "I'M GONNA F#$%ING KILL YOU" lines got old quick
No Hannibal 🙁
VERDICT:
Impractical Jokers The Movie: 2.5/5
Bad Trip: 4/5
Like all hidden camera comedy movies (Borat, Bad Grandpa, etc.), there has to be SOME aspect of a story — but this should not be the focus of the film. In my opinion, Impractical Jokers The Movie spent too much time on the acting scenes, which did zero justice to how hilarious these guys are while just being themselves.
Bad Trip on the other hand sprinkled in small bits of story, but focused the majority of the movie on hilarious, ridiculous pranks — as it should be.
While I personally thought that some of Bad Trip's pranks went a bit too far, I respect that they kept the pedal to the metal from start to finish. This ballsiness paid off, leading to far more big laughs than the Impractical Jokers.
Winner: Bad Trip!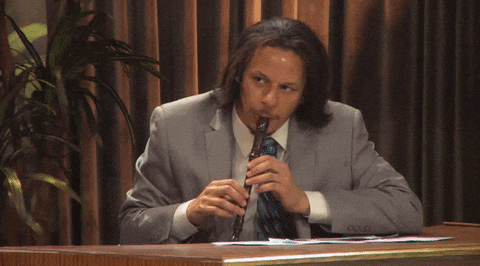 Agree? Disagree? Let me know in the comments!
-Ben