Feature photo credit: Young Jamie on Twitter
Contents:
Intro
1. Pressure
2. Competition
3. RIP ad-based $?
4. Inspiration
Conclusion
~~~
On May 19, 2020, Joe Rogan shook the online world when he announced that the Joe Rogan Experience (#1 podcast worldwide) will soon be pulled from YouTube (Google) and Apple Podcasts to move exclusively to Spotify.
The internet's reaction has been an expected mix of: "Congratulations!" and "Sell-out!", but everyone seems to be missing the most important question: What does the Joe Rogan Spotify deal mean for all the other content creators around the world (podcasters, youtubers, bloggers, etc.)?
In two words: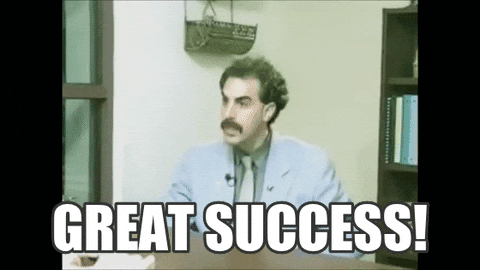 Here's how the Joe Rogan Spotify deal helps YOU as a small or aspiring content creator!
1. It puts added pressure onto media giants to stop being greedy assholes
As YouTube's dominance has become increasingly-untouchable in recent years, it's been able to rob its content creators without any danger of losing them.
It always sucks to see the behemoths screwing the little guy, but from a business standpoint–can you blame them? They've had no reason whatsoever to share more than a few crumbs of revenue with their content creators, since there's simply nowhere else these people can go.
…right?
May 19, 2020
This is great. Youtube is horrible now and creators should be jumping ship asap.

— Some Dude (@JustSumDoodYo) May 19, 2020
Surprised it hadn't happened sooner. All these platforms are realising the value of creators/influencers and there's a hell of a lot of money flying around trying to tie them all down to exclusivity deals. Video game streamers already being paid 7-8 figures to move platforms.

— Emptybeerbottle (@Fullbeerbottle) May 19, 2020
BOOM.
And just like that, the untouchable YouTube lost one of their largest revenue generators of all-time.
And I've got news for you, folks: YouTube's pain is our gain.
The precedent has been set
The world's #1 podcast, responsible for a HUGE chunk of YouTube's revenue has given them the middle finger, and opened up a new chapter for all creators to earn the power, self-respect, and $$$ they deserve.
Could this be the beginning of a tidal wave of top creators ditching the YouTube train to take their talent elsewhere?
2. Competition at last!
Now that the Joe Rogan Spotify deal has finally knocked YouTube down a few pegs, the dynamic between content creators and their media platforms is about to get real interesting.
Regardless of how well Spotify does in the long-term, one thing is for sure: they stole Apple and Google's lunch on the global stage, and the online shake-up is officially underway.
My prediction? A feeding frenzy among media platforms to create new paths to monetization for creators on their platforms.
For years, the smaller platforms have been tiptoeing around the idea of paying creators, but now, the Joe Rogan Spotify deal has opened the floodgates.
The question is…which platform will capitalize?
Snapchat? Tiktok? Instagram?
Regardless of who wins the upcoming battle, creators will enjoy an unprecedented amount of opportunity to monetize their brand.
3. It's a massive blow to the ad-based revenue model
Which of these choices sounds better to you as a creator:
OPTION 1: Ad-based
Post content
Run ads on it
Pray that people click on these ads to make profit
(Example: YouTube)
OPTION 2: Subscription-based
Post content
Make profit every time a premium users consume your content
(Examples: Spotify, Medium)
If Option 2 sounds better to you, you're probably…everyone.
Google is the world's biggest advertising company, and thus, their entire business model revolves around Option 1: ads, ads, and ads.
The problem? Everyone hates ads!
This hatred is only growing with time as ad-blockers and skip buttons are becoming a staple of peoples' routine. As these opt-out methods continue to grow in popularity, platforms relying on the Option 1 model will get wrecked, while those using Option 2 will thrive.
This will be:
Good for content creators since they'll receive a steadier, quality-rewarding income from their work, and
Good for media platforms since their creative community will be financially-incentivized to convince their audience to pay for premium
Subscription-based payment structures are a win-win (sorry, YouTube)
Thanks to the Joe Rogan Spotify deal, this structure just notched its biggest victory ever in becoming the new standard for all content creators.
4. It's a huge inspirational driver
This is a less tangible reason than those listed above, but it cannot be ignored.
Ask yourself if you've ever used one of the following excuses:
There's too much competition
My industry knowledge isn't good enough
I don't have the right equipment
I don't have the right connections
If any these sound familiar to you, take a moment to remind yourself that this guy just bagged a deal worth 50x the salary of Google's CEO:
(Future people: If the video is gone, go watch Episode 1 of JRE on Spotify).
Conclusion
Joe Rogan just did the ENTIRE creative community an enormous favor.
In 53 seconds, he has single-handedly given Google, Apple, Facebook, and the rest of the media distribution giants a wake-up call that their days of holding creators hostage for advertising revenue are numbered. From this day forward, disrespecting creators' work officially has a consequence, and this shakeup will permeate throughout the entire online landscape.
In addition, this announcement proves that creating great online content is no longer just a hobby–it's a viable career path, and a lucrative one at that.
The next generation of content creators finally have a benchmark for their worth in the online marketplace, which will foster fresh inspiration, respect, and income potential for everyone ready to seize the opportunity.
Will you take advantage of it?
-Ben